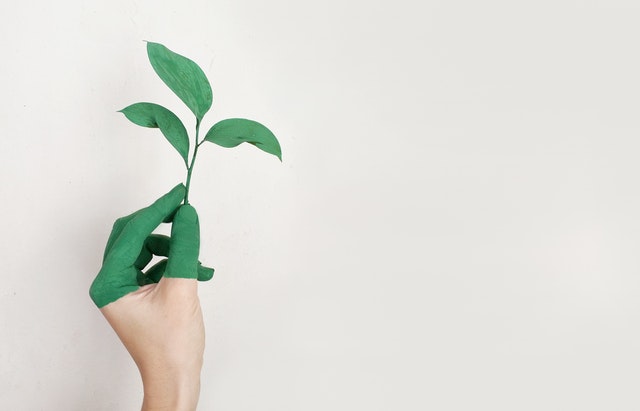 Personal Development and Support
When you embark on an absence from work it is very tempting to just disappear and become 100% absorbed into your new focus or activities. But I would encourage you NOT to disappear completely. An absence can fly by and only too soon you are looking for that next career opportunity or to re-join the workforce. But apart from that, none of us are an island. We exist in networks and connections. We need a support network. We are also 'whole' persons not just our jobs. Personal development is just as important as professional development. Our skills are called upon at any stage of life, not just at work, but including all of life's challenges.
Personal Development
I would encourage everyone to undertake a personal development initiative once a year. This could be undertaking a mindfulness or meditation course, taking up a totally new hobby, learning a language or something new for fun or simply starting a Gratitude Journal. Wherever your interests bring you. It can be so liberating to jump outside the comfort zone a little and try something new. The sense of empowerment from this can be incredible. You could even discover new skills and passions. I have a friend who has discovered meditative space. She visits the Tibetan Buddhist retreat Dzogchen Beara on the Beara Peninsula near Castletownbere (www.dzogchenbeara.org) for a short break twice a year. But there are several short introduction courses available locally in your area. Check out MBSR Cork on Facebook and find out about mindfulness courses on anxiety and stress reduction.
Support Network
Be aware. There may be times of difficulty as you adjust to your new situation. This is all normal. Make sure you tap into a strong personal network. Keep in touch with past work colleagues and your friends. Ask for help if you need it. Research and develop new networks. Whatever sits right with you. There are several specific groups out there that co-ordinate regular meet ups with insightful discussions, guest speakers and networking opportunities. Here is a selection of just a couple below:
Mum Talks (Dublin and Cork) www.mumtalks.ie  –  You can even bring your baby along!
Family Carers Ireland runs groups all over the country. Carers often use the time to share coping strategies, local information and offer emotional support www.Familycarers.ie
Bethany is a voluntary community and parish-based service, which aims to support bereaved adults through the grieving process www.bethany.ie.
Ready to Return: Watch out for the Gremlins!
When it is time to return to employment, one of the biggest challenges people face is the gremlins.  The gremlins will start chattering inside your head and the inner saboteur comes to life.   Lack of confidence, irrational fears and beliefs may set in.  If you do find yourself really struggling at this stage, then the greatest gift you will give yourself is to engage in a career coaching programme to help you with the transition.  A career coaching programme offers a minimum of 4 sessions whereby the coach will partner with you as you rediscover those transferable skills, strengths and abilities and discover the new ones you can now add to the list. Coaching will help you shed light on those self-limiting beliefs and help you challenge them to create a new confidence and clarity.  You will set new goals and an action plan around them.   If the Career Coach also offers guidance services and has a relevant background and skill set they can also help you re-design your CV so you can showcase your skill-set and story in the best possible light.  They can also offer Interview Preparation and Mock Training specific to the role and company you are applying to.  Give yourself the best chance.  Invest in YOU.
That Killer Question – Why the Gap??
So here you are…. faced with that dreaded question during an interview. Some people get completely fixated on it to the point that they feel like a bag of anxiety the day of the interview. But not YOU. Just breathe. You are prepared.
Remember to use powerful positive language as much as possible
"I made a choice to…… or ……. "I decided to ……
Even if it was not a choice that you decided to take a career break, we have choices within the absence and in how we use it. Move forward to explain how you also continued to keep your finger on the pulse of the world of work or within your profession. How you engaged in networking opportunities, undertook professional or personal development or completed new training or volunteer work during that time. Don' t be afraid to hold your power when you answer that question and own the moment with confidence.
Final Note
At some point in our lives many of us will take time out of the workplace either by chance or choice. As I have said, it could be to take care of family, health reasons, be a carer, travel or simply take a breathing space. Remember we are all naturally creative, resourceful and whole human beings. The same attitudes, expectations, beliefs and problem solving abilities are used to deal with all of life's challenges, whether they occur in the workplace or in the living room. When we engage in personal development we improve the quality of our personal lives, but it quickly spills over to improve productivity and quality at work. We cannot separate our lives into different segments. We are 'whole' persons. Our experiences enrich us as we learn from them. Development in one area stimulates growth in another. Once this growth happens, it reaches out to every other part of our lives and we can become more enriched and productive as 'whole' human beings. Something I would also like to remind all employers of as well when considering employing someone with a career absence on their CV.
Just a final note on something that you may find helpful when assessing those skills before you return. John Fitzgerald of the Harmonics Group has a very useful index www.futurecareerreadiness.ie. Here you can check out the skills you have and how ready you are for your future career path.