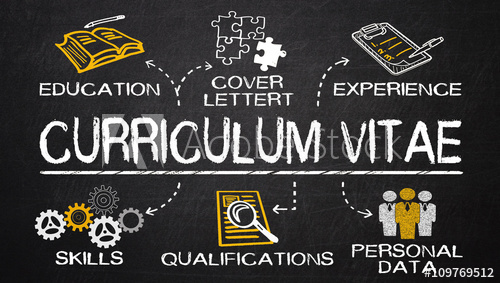 So you have found the job you really want and need to submit your CV. The amount of people who ask a friend to 'run up a CV' is so commonplace. It is also more often than not, so evident. Good CV writing is not just good typing. Anyone can do up a generic CV and type it nicely with some nice keywords. But if you really want the job, in the competitive market of today, you are going to have to ensure you meet the relevant essential competencies but also that you offer something different and unique in terms of value to the organisation. Some people may even be unaware of those strengths and skills that are so transferable, valuable and so often omitted.
But apart from all that detail, what about the basics? If you don't get these fundamentals right then you can forget about the rest. Here is a quick summary based on some of the most common basic errors I have seen when reviewing CVs. Make sure you are not on this list at the very least.
Check and double-check for spelling and grammar mistakes.    Word has a spelling and grammar review function so it's that easy.    Get someone to read it when you are finished to double-check as well.
Ensure your address and especially your email and telephone/mobile details are up-to-date.  I always recommend including your LinkedIn profile address as well.
Make sure your LinkedIn profile is up-to-date.  Recruiters and companies will check.  Nothing worse than two profiles that are not aligned. 
Put your 'Personal Profile' at the top.  Know who you are, your unique skills and strengths and really what makes you stand out as the ideal candidate.  That summary to showcase the best version of you.
Highlight your essential skills and knowledge on your CV as on the Job Spec so it is clear to the employer.  Don't allow for guesswork – be specific.
From your previous career history, there may be company specific job titles that no-one else will understand. Use a short first sentence underneath to explain what the role involved or what role it is similar to in general business terms.
Beware also of abbreviations.  Remember to spell out in full. Not everyone will understand particularly if company specific.
Don't leave gaps in your CV.  Simple advice but some people still do in their career history.
Avoid waffle:   Everyone can put down generic terms like 'great communication skills' or 'excellent leadership skills'.  You need to demonstrate or prove it.
The potential employer will need to see what you did, how you did it and the outcome. But don't overcomplicate with long sentences that go on forever.
Keep your CV in correct chronological order. Most recent first when you are writing about your Career History and Education/Training.
Don't lie or over exaggerate.   You will be found out.  Be true to yourself and your skills and strengths. 
Be careful about using modern and fancy formatting.  Sometimes this can actually hamper with automatic ATS (Applicant Tracking Systems) and important elements of your CV can be missed.
A final word of advice, talk to someone who has the relevant background and experience to help you get that best version of you on paper showcasing your skills and strengths in the best light and most importantly, in accordance with the organisation, specific role and relevant competencies they are looking for.   If you are really interested in investing in your career, get strategic and get the right advice.
Aideen Shannon is a Career Management Coach and Competency Based Interviewer based in Cork